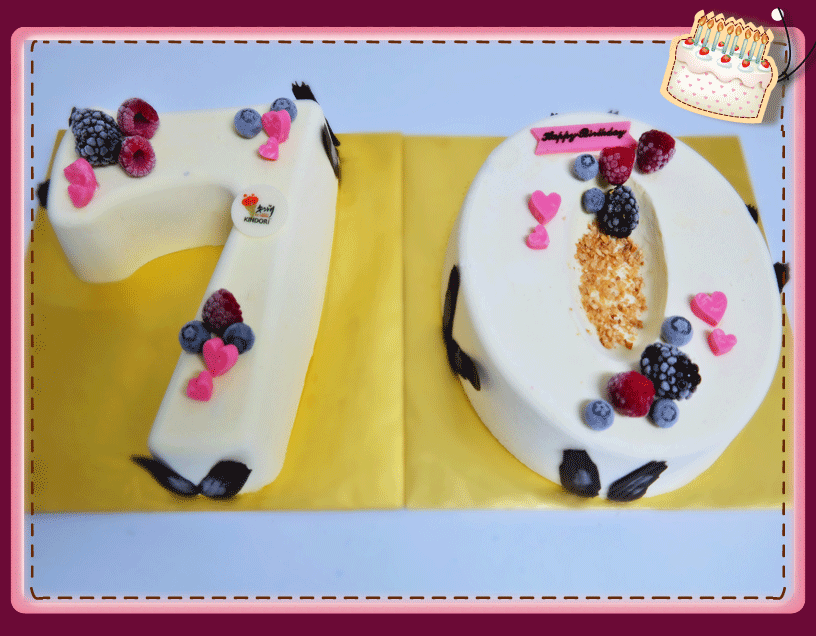 Numbering "70" Pure Ice Cream Cake (20 - 22 Servings)
Order is recommended to place minimum 5 working days prior to delivery.
Cake Weight: (7) 1.2KG (0) 1.7KG => Total 2.9KG
Special custom made numbering Pure Ice Cream Cake.

100% full ice cream WITHOUT single layer of chiffon cake inside.

Can opt for self pick up at Kindori HQ or delivery service to your doorstep.
Delivery service include Klang Valley & Selangor(vary charges applicable to different destinations).
Payment can be made by Direct Debit, Credit Card or Online Banking Transfer method by selecting eGHL payment gateway (a secure internet payment methods with no additional charges being imposed).